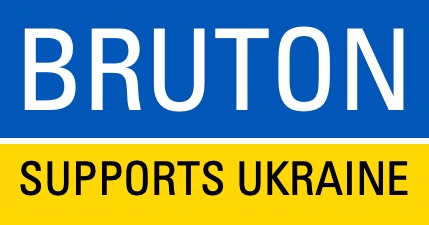 THANK YOU
Visiting this site means you are already thinking about how you can help Ukrainian refugees.    Thank you for your kindness.   
INTRODUCTION
Bruton Supports Ukraine is a collaboration of local residents and experts, Bruton Town Council and St Mary's Bruton, working together to coordinate our local response to the crisis in Ukraine.  We have a wealth of local expertise to draw on and efforts are already underway.  As the situation develops, we will post more information, so please check back here regularly.
HOSTING
Sponsoring refugees is a very big commitment.  It could be a rewarding and enriching experience for you and your family and friends, but it's not something to be entered in to lightly.  The Government has asked for a minimum 6 months commitment from potential hosts.  Refugees coming are likely to have experienced terrible trauma and will need all our help, support and understanding to feel safe in their new homes.  Many will have left family behind, and most will want to go home to Ukraine as soon as possible.
Practicalities
If you are thinking of hosting, you must complete the Government registration here:
'Homes for Ukraine' scheme launches - GOV.UK (www.gov.uk)
The Government guidance on becoming a sponsor can be found here:
Homes for Ukraine: sponsor guidance - GOV.UK (www.gov.uk)
At present only 'named' visas are being issued.  That means only hosts and refugees who are already in touch can apply for visas.  Everyone wanting to come must have the agreement of their sponsor and somewhere to go lined up.  This process is unfolding. 
We know that there are lots of social media groups trying to 'match' hosts and refugees.  Whilst we understand that most of this will be very well intentioned, these processes have no safeguarding checks for either hosts or refugees, so please be very careful giving out your details or asking anyone else to reveal theirs.
We would encourage intending hosts to register with the charity RESET, who will work on putting potential hosts and guests in touch:
Homes for Ukraine • Reset Communities and Refugees (resetuk.org)
We may also be able to offer introductions through our own network of contacts in and around Ukraine - again, this is an evolving situation. 
What to expect
Refugees 
Anyone coming as a refugee to the UK will have experienced significant trauma.  They are fleeing a war zone.  Many will have left family and loved ones behind.  Their future is currently uncertain and they will be very stressed.  Many of those coming will be seeking temporary refuge – we know most Ukrainians will want to go home as soon as it is safe to do so.  Many will have fled Ukraine with little or no resources.  The Government has said all refugees will be eligible for Universal Credit – but that takes time to process.
The government has produced an information pack for Ukrainian refugees: Welcome Guide for Ukrainians arriving in the UK
Potential Hosts
Having anyone in your home for a length of time is a very big commitment.  This is even more true for traumatised, stressed visitors who will need a lot of support.  To do this well, hosts will need some training and lots of empathy.   In practical terms guests will need your time and help with form filling, registering for schools and doctors, help finding friends and a community; they may need temporary financial help until Government support kicks in.
In practical terms, if you are to host refugees you will need to go through the DBS process – which aims to safeguard vulnerable people.    This will be funded by Somerset County Council.   Ukraine – Disclosure and Barring Service (DBS) checks (somerset.gov.uk)   You and your home will be checked for suitability.     In the house you will need simple things like smoke and carbon monoxide detectors and up to date boiler and electrical safety checks.
You may need to inform your insurer about long term guests.  If you are a tenant, you will probably need your landlord's permission.
At a personal level you would need to agree some ground rules with anyone coming – can they bring pets, is smoking/drinking ok, do they or you have allergies that people need to be aware of, will you have shared or separate meals?   In a lot of cases the situation will unfold over time; patience and understanding will be needed from hosts and guests.  We will all be learning as we go along.
We held a presentation evening on 1 April and you can watch a recording of it here: https://www.youtube.com/watch?v=Avj3IOuzVsM  Part of the presentation was a video recorded by Betsy de Thierry, and you can access that separately here: https://www.youtube.com/watch?v=FV_EMgNaJ6Y
As we move forwards we will post more information on help for hosts, so please keep checking back in.
HOW ELSE CAN I HELP? - 'Supporters'
Hosting refugees won't be for everyone, for a variety of reasons.  But there are lots of other ways to help.  The support and efforts of our whole community will be needed to make this a success.  In time we will want lots of people and resources to support both refugees and hosts.   Working together as a community will enrich us all.   Any refugees coming will have skills and talents of their own, and we will have an amazing opportunity to learn from them as we welcome them to Somerset. 
Please see this letter to supporters, seeking people to help now in defined ways: Letter to Supporters 7 May 2022
Please check back here and on our facebook page ( https://www.facebook.com/brutonsupportsukraine )regularly to see how you can be involved or email us if you have a suggestion.
RESOURCES
Somerset County Council guidance on resettlement: Refugee resettlement in Somerset
'Preparing to host' webinars: Ukraine-host - Taunton Welcomes Refugees
Training and education for refugees: Offering refugees a helping hand... - Somerset Skills & Learning: SS&L (sslcourses.co.uk)
Background information about Ukraine and its culture (kindly shared by Taunton Welcomes Refugees): Ukraine Background Report
Report into the situation in Ukraine prepared by ACAPS: ACAPS Report March 2022
Government information pack for Ukrainian refugees: Welcome Guide for Ukrainians arriving in the UK
CONTACT US
If you need help, or want to help others and offer support, please email ukraine@stmarysbruton.org
We will be posting regular updates and new information on our Facebook page –  https://www.facebook.com/brutonsupportsukraine or search Bruton Supports Ukraine