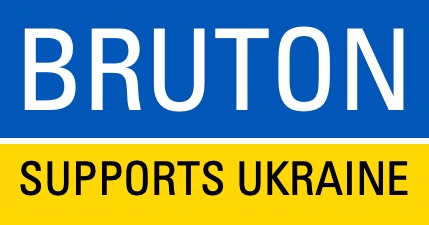 THANK YOU
Visiting this site means you are already thinking about how you can help Ukrainian refugees.    Thank you for your kindness.   
If you would like to support us and can volunteer – maybe by giving your time at organised events, by volunteer driving to help guests with transport, or by befriending – please email ukraine@stmarysbruton.org and we will put you in touch with our Volunteer Coordinator.
Ukrainian guests are now an active part of our community.    So if you see people around and about (or hear them speaking a different language) don't be shy to say 'hi' and let them know that they're welcome.
If you would like to donate to support this work, please email ukraine@stmarysbruton.org so we can explain the best way to do this.
BRUTON SUPPORTS UKRAINE
Bruton Supports Ukraine is a collaboration of local residents and experts, Bruton Town Council and St Mary's Bruton, working together to coordinate our local response to the crisis in Ukraine.  We have a wealth of local expertise to draw on along with the kindness and generosity of our community. 
See our Terms of Reference here: BSU Terms of Reference Jan 23.pdf
BSU receives administrative support from good company, Bruton's not-for-profit community support company. You can read about good company's work here: goodcompanybruton.org
HOSTING UKRAINIAN REFUGEES
Sponsoring refugees is a very big commitment.  It can be a rewarding and enriching experience , but it's not something to be entered in to lightly.  The Government has asked for a minimum 6 months commitment from potential hosts.  Refugees coming are likely to have experienced terrible trauma and will need all our help, support and understanding to feel safe in their new homes.  Many will have left family behind, and most will want to go home to Ukraine as soon as possible.
There are now around 15 families in the Bruton area supporting Ukrainian refugees (that we are aware of). For most sponsors and volunteers, supporting Ukrainian guests is proving to be an enriching experience and there are some wonderful new friendships being made. We are really grateful to everyone involved in hosting and supporting. 
Of course, as well as lots of positive experiences, there are challenges to overcome too. We know that taking someone into your home for a minimum of 6 months (which is the Government requirement) is a very big deal. Lots of people will want to help but this would be too much or impossible for them. Please don't worry about this or be put off from helping in other ways - we are always looking for volunteer supporters.
Here is a first-hand account from people already hosting Ukrainian guests:
'Anne and I decided in April to register with the government Homes for Ukrainians scheme and open our house to refugees. We are both retired with occasional part time jobs and an empty 5 bed house.  After joining the Bruton Supports Ukraine (BSU) group we were asked to host 4 people. Two ladies with a child each (10 & 9).
We contacted our potential guests by email and WhatsApp. We did not push to video call, we thought that placed more pressure on their limited English. Messaging allows the use of translate apps, but they have their limitations too. 
Visa application took some time and required close contact with them as security codes needed to be relayed back to us within a limited time frame.  Once an application is started there are bits that need to be completed by them and some by us.  With some IT skills it is reasonably straight forward.  With their visas granted they made plans to travel by bus to Warsaw, (their journeys from West Ukraine to Warsaw is another story) and we made plans to fly them back to the UK.  We were not sure of their financial status but after some questioning they agreed that they needed some help so we transferred money to their bank accounts in the Ukraine to cover the bus fares and hotel stay in Warsaw, for one pair, and then booked and paid for flights to Heathrow.  Neither lady had travelled by air before so we did check-in for them and emailed their boarding passes to them.  The first pair arrived on 24th June and the second on 20th July, they all know each other which has helped them to settle with us quite quickly.
We have had to adjust to having a houseful of guests that need some support and advice from us and at the same time they want to be independent. We are fortunate that our house configuration allows them to occupy one end of the house and bathroom without disturbing us and they are responsible for their own laundry and cleaning. We also have a large kitchen where we all congregate and generally eat together with cooking shared between us.  
We have been kept busy helping to ferry them to appointments for the first Welfare Checks, Biometrics, Job Centre (weekly) and to many social events put on by BSU.  In these endeavours we have been supported by our appointed BSU helpers and also by our very generous friends and neighbours.  Our guests have even benefited from English lessons on a one to one basis.  We have been lent a bicycle, a trampoline, toys, games, and even a large 7 seater car to allow us all to collect the second pair of guests from Heathrow.  Anne has been responsible for getting the first 10yr old girl into Bruton Primary School for the last 3 weeks of term, that has helped her greatly with her English and transition to life in the UK.  Anne is now helping to apply for a secondary school place for the first child and a place at Bruton Primary School for the second child.  In this we have again been supported by BSU.  Financially they are our responsibility until Universal Credit and Child Support kicks in, but our friends have helped us in this regard too.
To sum up, we have found these first weeks to be quite demanding and busy.  News of the war in Ukraine, that no longer hits our media, can provoke a reaction of tears, anger and depression.  At times we struggle to know how to react and what is the best way to help apart from continuing to provide a quiet, calm and stable household for them.  On the other hand, we have had great fun and laughter with them all.  We have enjoyed having the house full again and their gratitude offered to us for helping them far outweighs the workload imposed.  
Jeremy and Anne, July 2022'
Current Requests for Sponsors
We are still getting requests for help with finding sponsors. Although Bruton Supports Ukraine is not a matching service for hosts and guests, where we know (or know of) either the hosts or guests, or where people have a particular desire to come to this area, we will try to exchange contact details between potential hosts and guests to facilitate them speaking directly and seeing whether a partnership can be formed.
FUNDRAISING
We have already benefitted from very generous donations to support all this work and we are most grateful to everyone who has given their financial support.   Thank you.   Of course, the more we do, the more funds we need!     So, if you can help us financially, please email ukraine@stmarysbruton.org and we can tell you the best way to go about it, including making sure we can claim giftaid.   So far our funds have supported things like transport for guests to essential appointments, helping hosts and guests to cover essential costs for safe travel to the UK, supporting costs for social activities from the whole group of local refugees to come together, supporting with costs for school uniforms, covering costs for DBS checks to ensure volunteering can be done safely.    We also cover costs incurred by volunteers, like petrol getting to and from volunteering.    We do this to make sure that volunteering is truly accessible to all.
See our funding protocol here:  BSU Funding Protocol 23.pdf
NEWS AND FURTHER INFORMATION
News
You can read our most recent newsletter here: Newsletter April 2023
For the latest Bruton Supports Ukraine news, go to our Facebook page:  https://www.facebook.com/brutonsupportsukraine 
What have we been up to lately?
Hosts Support - we have a very active hosts group, with hosts working to support and advise each other. The group WhatsApp is a mine of information and people are learning together and sharing information daily. We have regular get-togethers for hosts

Host Partnering - we have a bank of volunteers reading to act as 'partners' for hosts, to give extra sup[port and capacity when guests arrive and throughout their stay

Language tuition - we have a free 1:1 English language tuition programme up and running for Ukrainian guests

Briefings and Champions - we have produced a series of briefing notes on key issues (such as finance, education, healthcare etc) to help guests and hosts navigate some of the administration involved with resettlement. Each 'issue' has a volunteer champion ready to help if needed.

Socials - we are running a series of free social activities for guests and hosts, varying from farm visits to weekly swims

Funding - we have some funding available to support some costs of guests and hosts that are not covered by government or local government funding
Resources
Barnardo's have published some advice for hosts: Barnardo's Advice for Host Families.pdf
See our briefing notes on the following topics:
The Government guidance on becoming a sponsor can be found here: Homes for Ukraine: sponsor guidance - GOV.UK (www.gov.uk)
The Government has produced an information pack for Ukrainian refugees: Welcome Guide for Ukrainians arriving in the UK
Somerset County Council guidance on resettlement: Refugee resettlement in Somerset
'Preparing to host' webinars: Ukraine-host - Taunton Welcomes Refugees
Training and education for refugees: Offering refugees a helping hand... - Somerset Skills & Learning: SS&L (sslcourses.co.uk)
Background information about Ukraine and its culture (kindly shared by Taunton Welcomes Refugees): Ukraine Background Report
Report into the situation in Ukraine prepared by ACAPS: ACAPS Report March 2022
Need help with employment? Please contact Job Coach, Martin Clayton, who is based at the Opportunities hug in Wincanton for help with finding employment:  https://www.opportunitieshubsouthsomerset.com/contact-us
CONTACT US
If you need help, or want to help others and offer support, please email ukraine@stmarysbruton.org
We will be posting regular updates and new information on our Facebook page –  https://www.facebook.com/brutonsupportsukraine or search Bruton Supports Ukraine