Upcoming events
Monday 26th June at 7.30 pm, St Mary's Church, Bruton
A concert by by the international, award-winning Aurin Girls' Choir (from the Kodály School, Kecskemét, Hungary). Conductor: László Durányik.
A varied programme of music, including sacred motets, Hungarian folk songs, spirituals and light pieces.
Admission £10 in advance, £12 on the door, children free
Tickets available from Bruton Convenience Store, 01749 813161 and online at
www.brutonchoralsociety.org.uk
BOWER: An Exhibition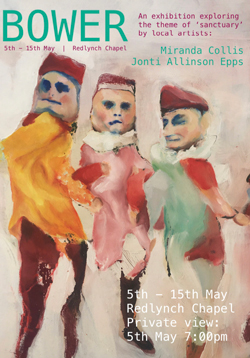 Bower is an exhibition exploring the theme of 'sanctuary' by local artists Miranda Collis and Jonti Allinson Epps.
5th - 15th May
Redlynch Chapel
Private View: 5th May 7pm.
TEXTURE: An Eclectic Evening of Art, Music, Dance & Literature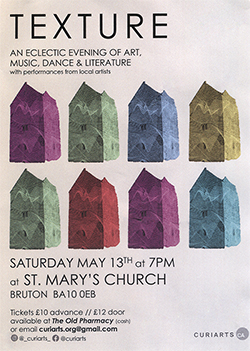 Curiarts is a new and local events company producing multi-genre events in curious spaces incorporating music, drama, dance, film and literature.
For their first production they are delighted to be hosted by St. Mary's Church. For each event Curiarts set a theme that connects the individual acts together, and the word "texture" is the catalyst for inspiration for our guest performers at our first event at St. Mary's Church Bruton on May 13th at 7pm.
Tickets £10 advance // £12 door available at The Old Pharmacy (cash)
or email curiarts.org@gmail.com 
Somerset Aid for Ukraine presents...

An evening of culture, history and tradition incuding music, food and souvenirs. Thursday May 18th at the Cheese & Grain in Frome, 6pm for performance at 7pm. Tickets available at www.cheeseandgrain.com.
Aldhelm: The Gathering

Aldhelm: The Gathering, May 20th in Sherborne, is an extraordinary event inspired by an extraordinary saint! Please click St Aldhelm for instructions about how to join this wonderful event, and more details besides.
Brue Larder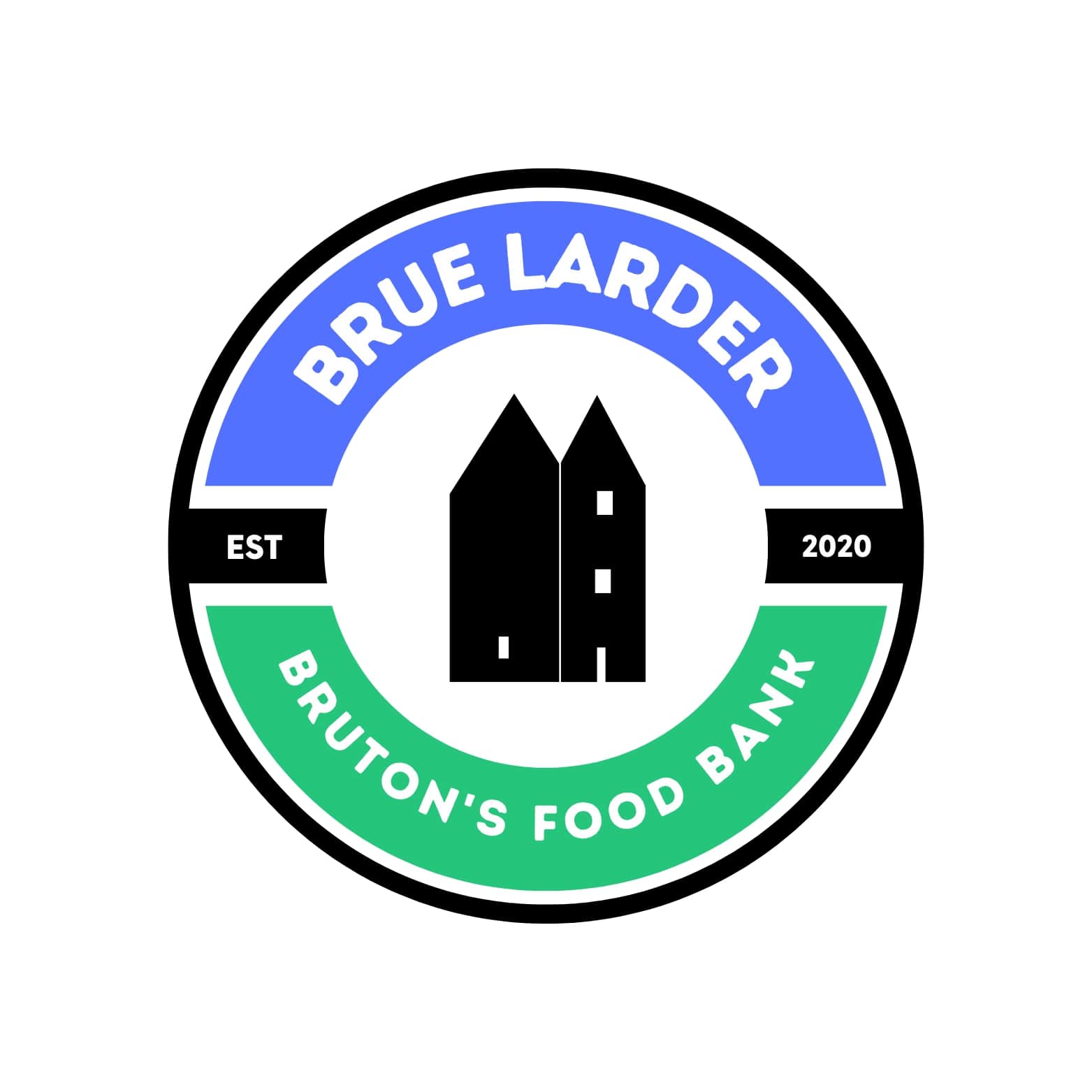 The Brue Larder receives donations of food and other essential items and distributes them locally to anyone in need. Brue Larder is run by volunteers.
To contact Brue Larder:
phone - 07392 581119
email - bruelarder@brutontown.com
The items needed each week vary, depending on people's needs and what is held in stock.
This week's requests are: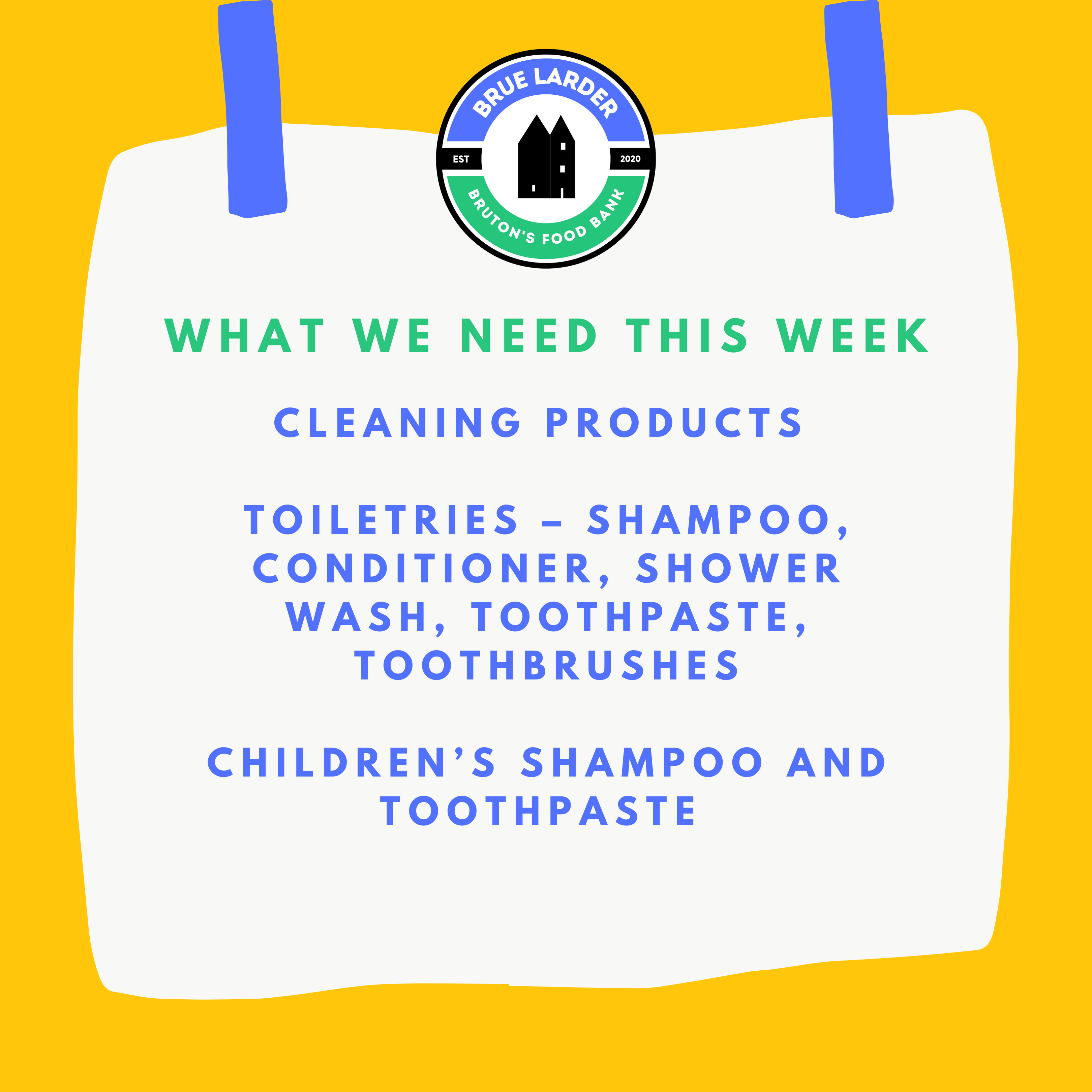 Bruton Community Hall
The Community Hall at Plox is run by an independent committee. Enquiries and bookings can be made via their website at www.brutoncommunityhall.com
Bruton Supports Ukraine 
  
See the most recent newsletter here: Jan 2023 Update
Further information available here: Bruton Supports Ukraine
One Planet Bruton

One Planet Bruton is a community group working towards a sustainable future. You can visit its website here: One Planet Bruton
The group has recently prepared some handy tips for reducing energy use when cooking at home: Low Energy Cooking Tips.pdf
good company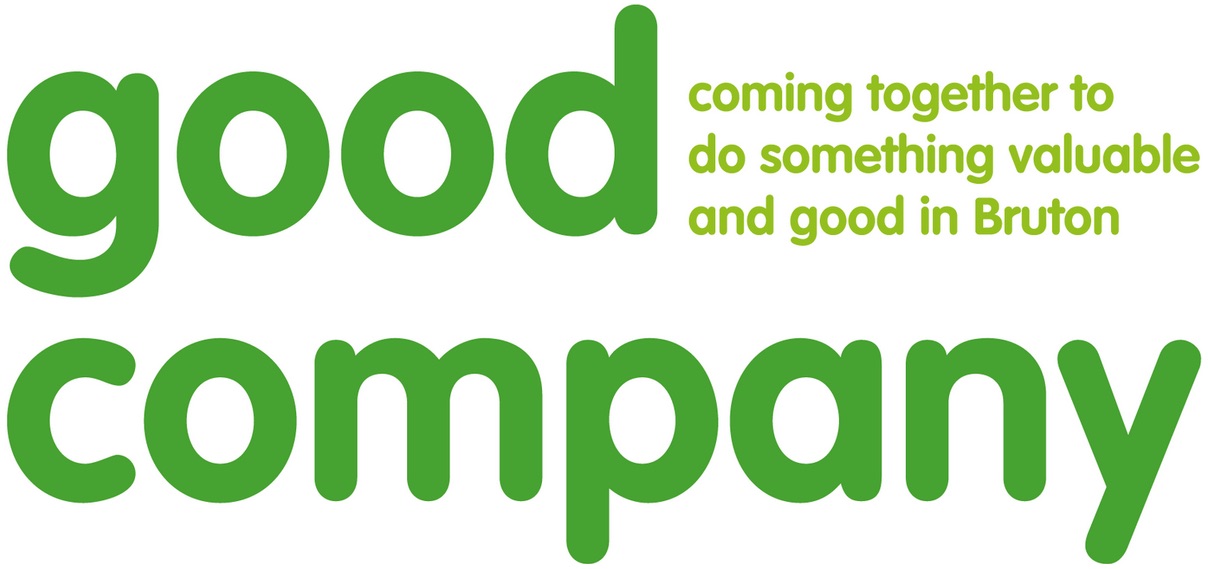 good company is Bruton's local community interest company. Volunteer-run, the company was conceived and set up in 2021 to make it as easy as possible for residents and businesses to help make Bruton an even better place to live in: by giving money, time or both. At the moment (early 2023) amongst other things the company supports Brue Larder – Bruton's food bank and Bruton Supports Ukraine, and is raising funds for the BruBowl, a new local skatepark.
To get involved or find out more visit: goodcompanybruton.org